Sigfox Access Station Micro
Coverage where you need it, made easy!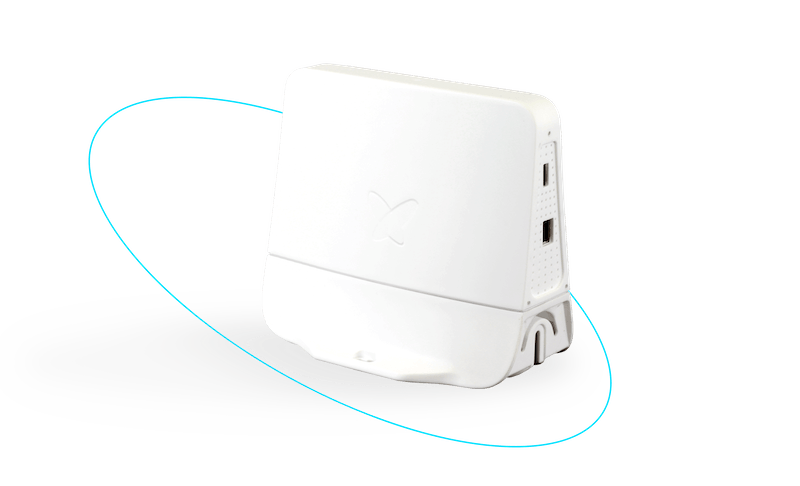 Coverage… Where you need it
Discreet with integrated antenna and sleek design, Sigfox Access Station Micro can be installed anywhere: hidden or on display, indoor or outdoor, in an attic or underground, in warehouses, buildings, shops, farms or offices…
With the sealing cover, the Access Station Micro is dust and water resistant (IP65).
Coverage… Made easy
With its compact form factor and integrated antenna, Sigfox Access Station Micro can be easily installed within minutes. Accessories are included in the box to start using the Access Station Micro straight away.
Power-over-Ethernet allows flexible installation and do not necessarily require professional assistance.
The Access Station Micro connects to Sigfox Cloud via existing LAN infrastructure and Internet access, but it also has the possibility to use cellular networks for quick and versatile installations.
Coverage… Affordable
Sigfox Access Station Micro addresses the challenges of affordable coverage densification by keeping the RoI of your IoT solution deployment and operations low.
Designed with great sensitivity it can cover an entire building (1) and can process up to 70 000 frames per day (2).
With extremely low energy consumption, the Access Station Micro is compatible with smart solar panel deployment enabling untapped application connectivity where no power source is available.
(1) Subject to building materials and any obstructions or interference present.
(2) Subject to available bandwidth and installation guidelines.
Distribution
Please contact the Operator in your country for more information.
List of Sigfox Operators: https://www.sigfox.com/en/coverage
SDR Dongle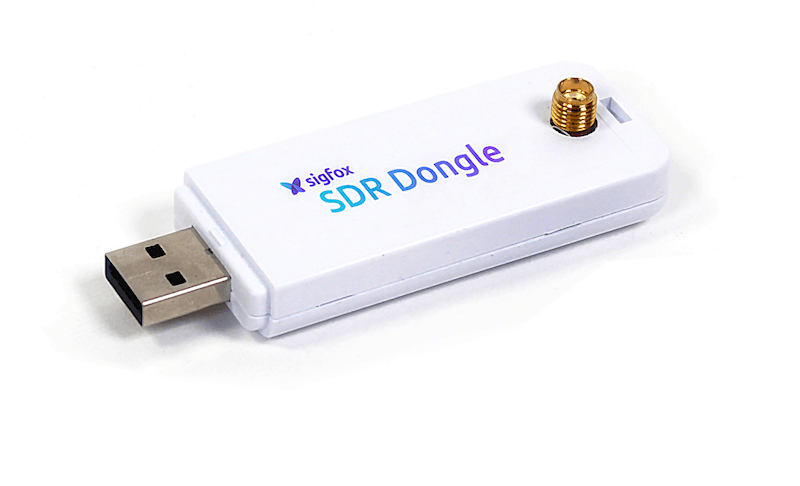 The Sigfox SDR dongle is a powerful and configurable radio Receiver and Transmitter emulating the Sigfox network. It is the easiest way for device and solution makers to speed up development and tests, without the need for network coverage and for every country's radiofrequency configuration.
The Sigfox SDR dongle is the hardware platform on which to run the Sigfox Device Test Suite, a comprehensive device developer software toolkit:
The Network Emulator: Developed to test end-to-end and bidirectional data transport services between your device and your application

The Radio Signal Analyzer: Developed to test radio compliance with Sigfox Verified certification requirements
Sens'it is a connected device whose objective is to demonstrate the capabilities of Sigfox network. It includes several sensors that will measure data and send it to web and mobile applications available on www.sensit.io
Contact Support
Already have a support account ?
Request access to support.