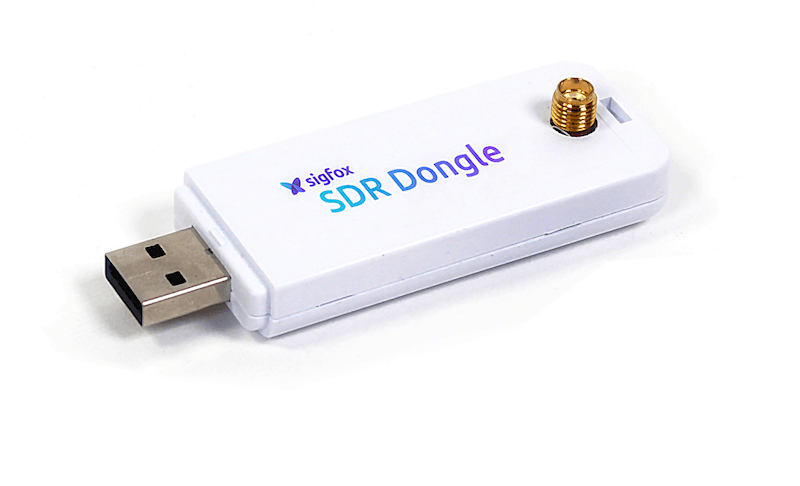 SDR Dongle
The Sigfox SDR dongle is a powerful and configurable radio Receiver and Transmitter emulating the Sigfox network. It is the easiest way for device and solution makers to speed up development and tests, without the need for network coverage and for every country's radiofrequency configuration.
The Sigfox SDR dongle is the hardware platform on which to run the Sigfox Device Test Suite, a comprehensive device developer software toolkit:
The Network Emulator: Developed to test end-to-end and bidirectional data transport services between your device and your application

The Radio Signal Analyzer: Developed to test radio compliance with Sigfox Verified certification requirements
Sens'it
Sens'it is a connected device whose objective is to demonstrate the capabilities of Sigfox network. It includes several sensors that will measure data and send it to web and mobile applications available on www.sensit.io
Contact Support
Already have a support account ?
Request access to support.