Sens'it
How to use Sens'it after closure of sensit.io application
Sensit.io application end of life in September 2023 does not mean Sens'it user can not use their Sens'it anymore.
Here are the different steps to continue using a Sensit.
Get Sigfox Connectivity
If you are not a Sigfox connectivity client, you can purchase Sigfox subscriptions through:
Register my Sens'it on Sigfox Cloud
To register Sens'it, you need to follow the registration procedure given in https://support.sigfox.com/docs/register-a-device
You will then need to retrieve your PAC code which has been modified since your first registration.
To do so, log in to the Sensit.io platform and go to your Sens'it page, then to "Sens'it Details" and click on the "Get my PAC" button (on the application: click on the gear icon and then on "I understand, give me my PAC"):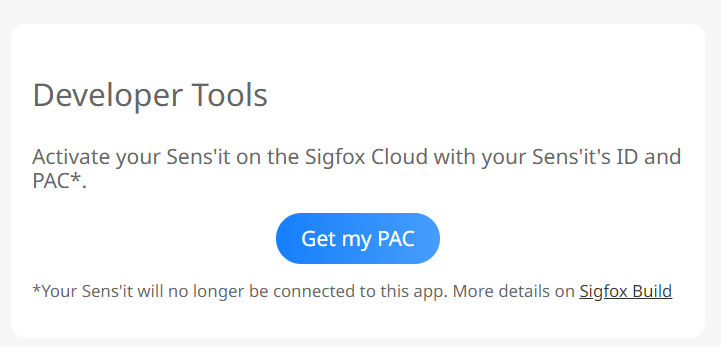 You will reach the following page: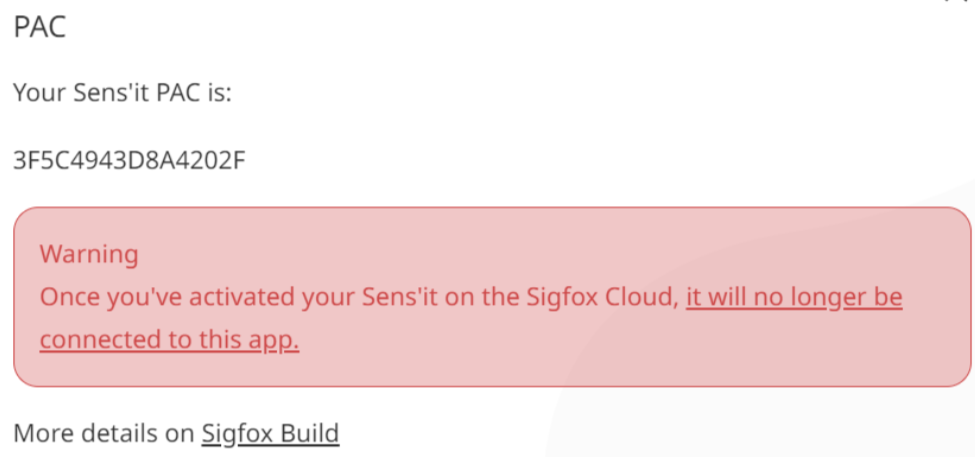 As mentioned in the Warning section, once the Sens'it is registered directly on the Sigfox Cloud, it is no more accessible on sensit.io platform/application.
Callback configuration
You can create your own callback to push the date to your platform/application by following the article: custom-callback-creation
Frame parsing will depend on your sensit version, please find below the frame descriptions: